Daily Journal: Pretrip
Here are some snapshots of the group getting ready for the trip. Everyone is busy making food boxes, buying food, and packing the bus.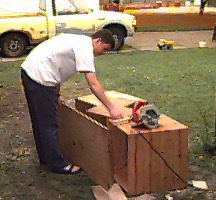 Here is Matt Koepnick, the student assistant, cutting some wood for the food boxes. The food boxes go on the bus under the seats to store our food.

---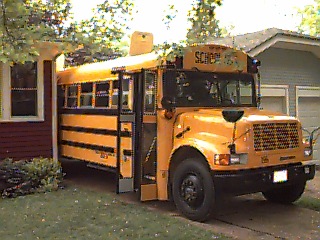 Here is a shot at the front of the bus, right next to Steig's house!
---
Next/Previous entries: